IMPORTANT PARISH COUNCIL UPDATE
The next Parish Council Meeting is an Full Meeting of the Parish Council which take place at Faulkland Village Hall at 7.30pm on Wednesday 8th June 2022.   Residents are also welcome to join us  where there is a public participation session at the start of each meeting and any residents have the opportunity to speak to the council and raise any issues of concern.
20MPH ZONE
At the last PCM we discussed the viability, pro's and con's of a 20mph through the village based on data from National and Somerset Highways.  Herewith the necessary links so that you can research the subject and be well informed on considerations and implications
Setting local speed limits (publishing.service.gov.uk) and Speed limits (somerset.gov.uk)
LITTER PICKING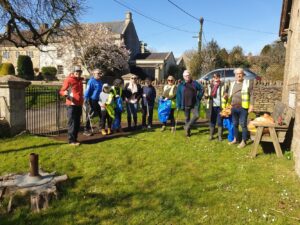 The Faulkland Wombles collected a whopping 17 bags of rubbish. Special thanks to members of the community who came along to give their support.
ROAD CLOSURE
March 17-April 9: the A366 Farleigh Road in Norton St Philip will be closed for unspecified county council roadworks. Motorists will be re-routed along the A36, A361, the A362 Warminster Road/ Portway/ Christchurch Street East/ Christchurch Street West/ Vallis Road, and the A366 through Faulkland.
TREE PLANTING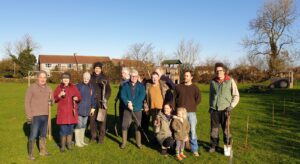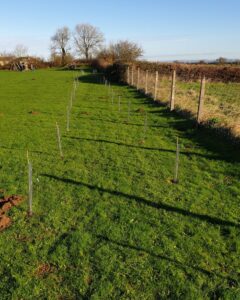 On Sunday 28th November members of the PC were joined by nearly 20 members of our community to plant 100 saplings provided by the Woodland Trust. All are native hardwood species and include Oak, Wild Cherry and Rowan. The trees have been planted along the southern edge of Faulkland playing field. A big thank you to all who helped.
MOBILE LIBRARY
Do you know someone who loves reading but cannot access library services?  There is a FREE mobile library service which provides all types of books, large print and audio books for more information contact 07814 079 831 www.somersetlibraries.co.uk
Household Support Fund
The Government recently announced that funding would be available to provide grants for households in need of some short-term financial support where they are struggling to afford the cost of food, gas, electricity, oil and water bills, and other essential costs this winter.  Doubtless, with the cuts to Universal Credit, rising fuel costs and inflation, there will be many such households in Somerset facing financial difficulties.
The fund is open until the 31st March – please look at the link on how to apply
About the parish
Hemington, Hardington and Foxcote Parish lies at very north-eastern edge of Somerset. It is a rural parish containing 260 homes, many farms and several small office businesses. There are two pubs and a thriving primary school. There are approximately 650 parishioners, many of whom have a strong sense of cooperation that is demonstrated by voluntary community projects and collective events such as the Hemington Open Weekend.
Historically, employment was in farming and coal mining. The last mine in the area closed in 1973. In common with other rural parishes the number employed on the land has reduced considerably and some farmers have diversified. Over half the people now work outside the parish, many commuting to Bath, Bristol, Frome or Trowbridge. A quarter of parishioners are retired. There are also many young families.